WHATSAPP
54 9 11 2865 3117
The work of Brenda Angiel is the most choreographically inventive aerial dance...
New York Times by John Rockwell
Aerial dance is not only about flying or breaking some boundaries is about a dance that lives in another nature.
Brenda Angiel, pioneer of aerial dance.
Brenda Angiel Bio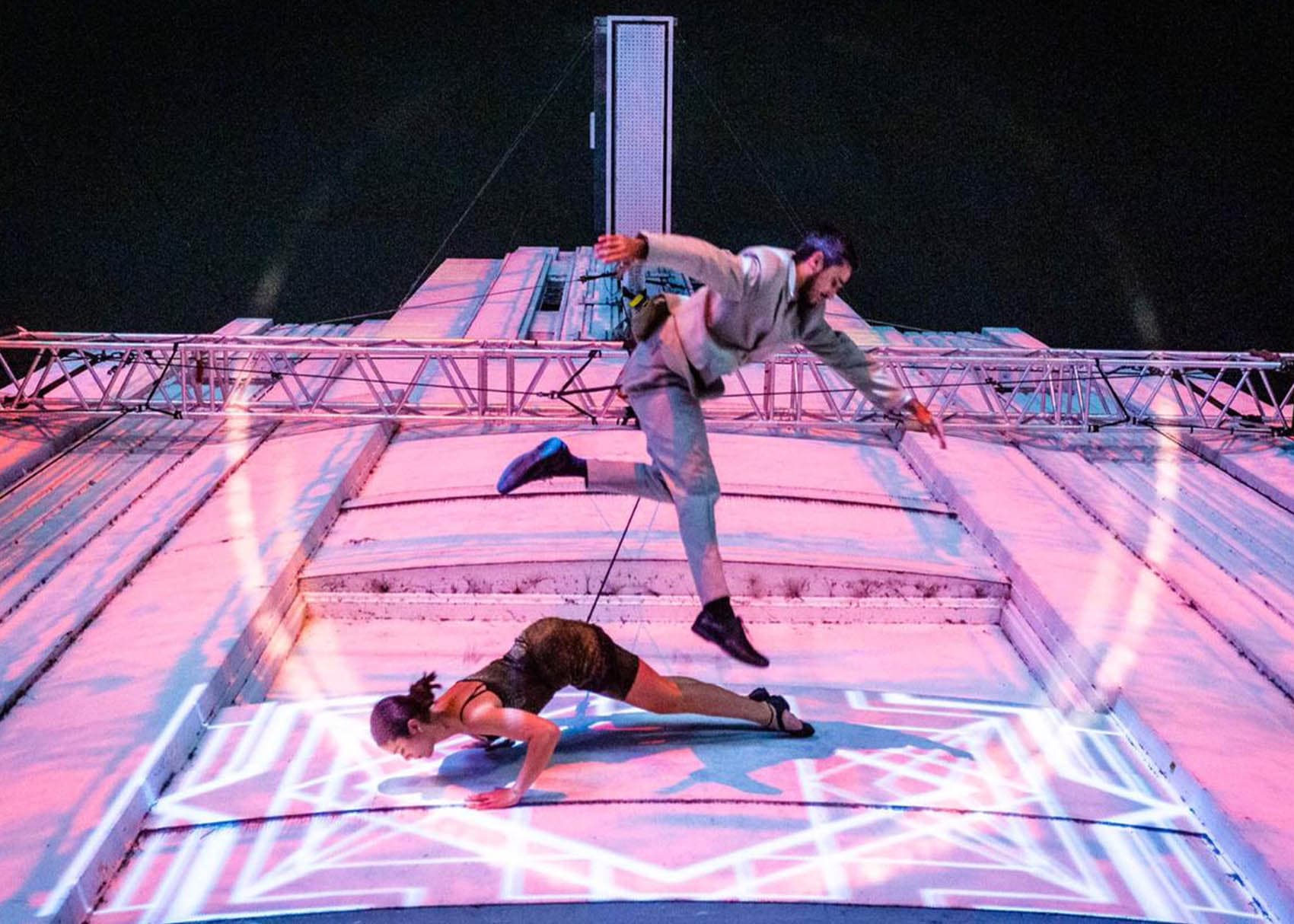 Since 1994 I have been developing a line of technical research and choreographic composition that occurs in another "nature", which I call aerial dance. Aerial dance composes a lexicon without departing from the laws of the language of dance, interpellated the processes of perception of the spectator from a space illusion that allows him to transcend his static vision, generating a new point of view. At the same time, it reshapes the use of scenic space by discovering sectors of the "Italian" stage rarely exploited.

In aerial dance there is a process of reformulation of the choreographic decisions (time, space, order and nature of the movements, as well as the interpretative technique). The technical resource used to build this goal is achieved through the suspension of the dancers by means of ropes (static and elastic) and harnesses.
Get in touch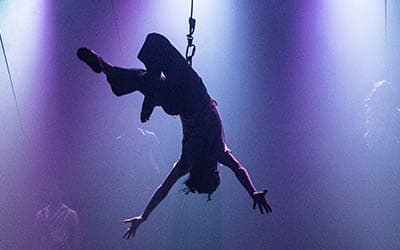 Bartolomé Mitre 4272, Capital Federal,
CP: 1201, Buenos Aires, Argentina

EMAIL: [email protected]
WHATSAPP: 5491128653117
PHONE: 541149836980
WHATSAPP: 1128653117


Photo credits: Nicolas Foong-Manso, Diego Montero, Maximo Parpagnoli, María Stefanescu, Mauro Dann, Valen Casucelli, Ana Becker, Carlos Furman.